Digital
Marketing Agency*
Marketing isn't as simple as it used to be. You need an agency that can understand your unique market, translate your goals into an achievable strategy, and coordinate across channels to maximize ROI. Whether you're with a local business, a growth-phase startup, or an established brand, we've got you covered.
Whether you have an in-house team that needs marketing support or you're looking for a full-service option, we have a solution.
PPC Management
Ad strategy and management is our specialty. With over a decade of experience working with brands of all sizes, we've done it all which means we won't have to guess about what will work for you.
SEO
We think about SEO differently than most agencies. We don't chase artificial links or stuff keywords on your site. We develop holistic strategies that focus on the right traffic at the right time.
Wordpress Design
We can design a new theme for your WordPress site or convert your existing design so you can migrate onto WordPress. All of our themes are designed with a focus on SEO and usability.
Content Development
Developing well-crafted content that aligns with your growth strategy is time consuming and labor intensive but not doing it well will hurt your bottomline. If your traffic volume and conversion rate aren't where they should be, your content may be the culprit.
Social Media
A strong social media presence is no longer optional and a good advertising strategy includes solid social media support to boost ROI and brand satisfaction.
Productivity Coaching
We're really into efficiency and meaningful productivity. We can help your team work better together, get more done, and be happier while they do it (which all leads to a better bottomline).
Bigger Isn't Always Better
Large agencies will assign an account manager to speak with you, a strategist to decide what campaigns you need, and an entry-level person to implement the strategy. You never get to speak to the person actually doing the work so they never fully understand your business and it takes three times as long to get anything done. To top it off, you're paying a premium rate to cover all those salaries.
When you work with us, you'll speak directly to the person doing the work saving you time, money, and frustration.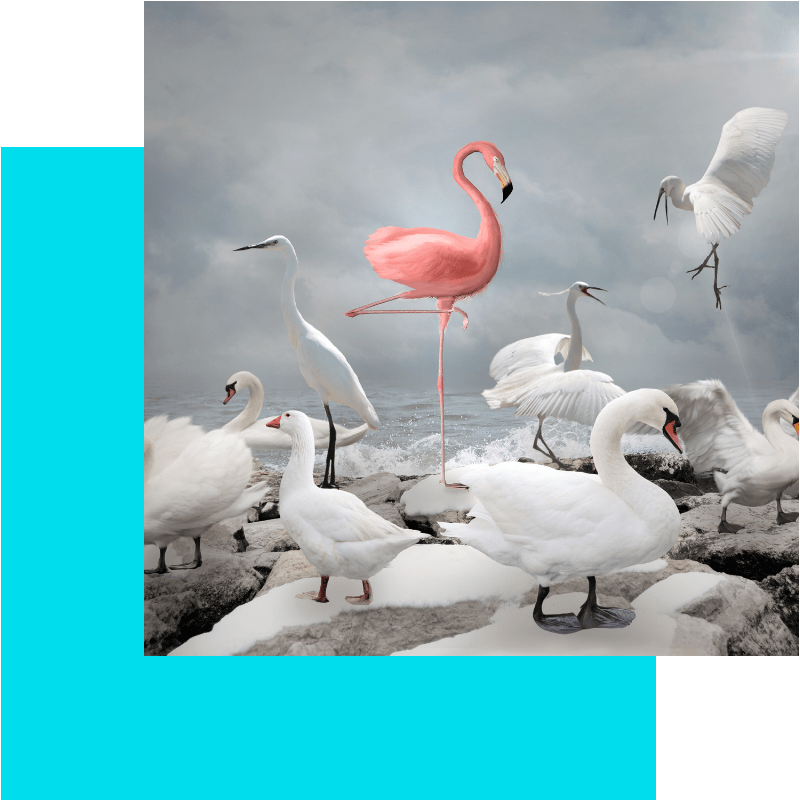 *We're a collective of individual consultants rather than a traditional agency. Each of us specializes in our field but has extensive knowledge in all areas of marketing so we can effectively coordinate and deploy a wide range of projects.
Ready to Work Together?

Start by Saying Hello!
Send us brief details about what you need help with. We'll set up a time to chat on the phone to see if we're the right fit for your project.